Wearable Beauty Devise "Medi Lift PLUS" Received US FDA Clearance
Launch a full-scale beauty device business in the US market
-----
YA-MAN LTD. (CEO: Kimiyo Yamazaki, Head Quarter: Tokyo, Japan), which celebrates its 45th anniversary, announces that "Medi Lift PLUS", a wearable EMS facial devise under its flagship brand "YA-MAN TOKYO JAPAN", has been cleared as a medical device by U.S. Food and Drug Administration (FDA) on June 28, 2023 in US time. The brand "YA-MAN TOKYO JAPAN" promises to achieve the ideal beauty with its cutting-edge technologies and solutions beyond conventional norms.
A federal agency FDA regulates medical devices. The FDA has cleared "Medi Lift PLUS" for marketing in the U.S. as a Class II medical devices. Receiving completion of the procedure, YA-MAN will start a full-scale marketing of our core business of beauty device in the US, starting with "Medi Lift PLUS". The US occupies a large volume in the growing global market of beauty devices. YA-MAN plans to expand its sales channels to retail stores and medical spas in addition to EC after this fall.
YA-MAN will continue to provide new beauty experiences to all beauty seekers globally under our slogan, "A New Beautiful."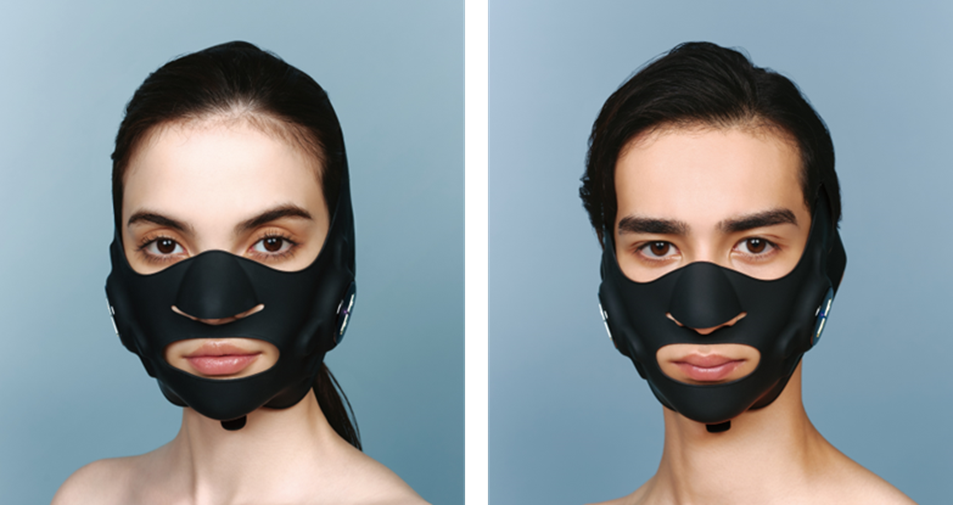 ■Product Outline of "Medi Lift PLUS"
"Medi Lift" series works on facial muscles.One-touch attachment holds facial contour firmly for an efficient lifting*1.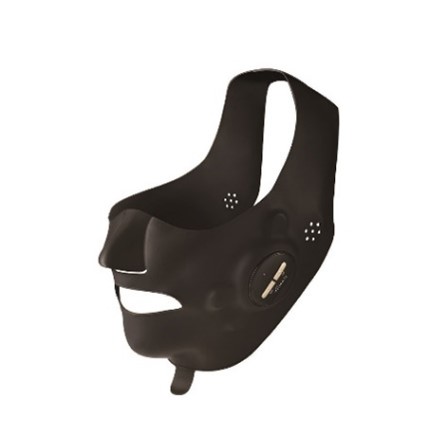 ✔ Wide surface band and EMS electrodes for a firm approach to facial contours
An even larger area of the face can be physically pulled up from lower jaw to the top of the head*2. A contact area between the skin and an electrode surface is approximately 2.5 times larger, hence EMS sensation is approximately 30% stronger*2.
✔ Approach with preferred EMS intensity for each of the Zygomaticus major and minor, as well as Masseter muscles
The electrodes output preferred EMS frequencies for different types of muscles.
"Release EMS", which approaches the Masseter muscle, can now reach deeper muscles.
✔ One-touch wearable device
Simply fasten a hook and a loop fastener at the top of the head. Designed for an easy attachment.
✔ No mode selection, 10 minutes*3 per session
Optimally programmed 10-minute course treatment to work on the muscles important for lifting*1. It is easy to use. Just put it on your face and turn it on.
"Zygomatic major and minor muscles" and "Masseter muscles" approached by "Medi Lift PLUS"
Exercising facial muscles *4 all together without differentiating among their characteristics may have an opposite effect for an aging care*5. "Medi Lift PLUS" works on the "Zygomaticus major and minor muscles" that need to be exercised with "Training EMS" *4. On the other hand, it approaches to the "Masseter muscle", which tends to become stiff, with "Release EMS"*6 to relax. The system automatically outputs the preferred electrical waveform for each area, making it attractive in that it can efficiently treat sagging simply by wearing the device.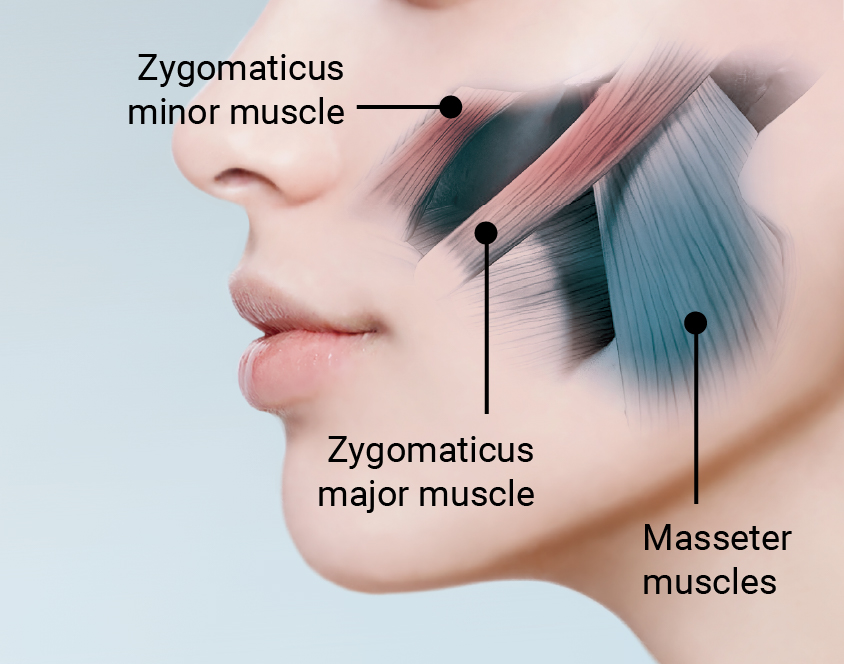 ■Introduction of "Medi Lift" series
Since its establishment in 1978, YA-MAN has developed numerous beauty devices for both home and professional use. Among many YA-MAN products, "Medi Lift" series is the one which broke new ground in the category of facial device, "hands-free wearable facial EMS device". Focused on working on muscles to solve concerns around the mouth, facial contour, eyes and neck. Based on the theory of facial muscles and EMS (Electric Muscle Stimulation) technology developed over many years, we have enabled a delivery of "the right waveform to the right part of the face".
Furthermore, in consideration of the busy lifestyles of today's modern people, we added a concept of "just wear it for 10 minutes*3 per session" to complete the care.
The series has received many cosmetic awards and is supported by many customers who aspire to beauty, regardless of their gender and age.
■Product Outline(*The information below is for Japan. Some specifications and set-content may vary in the US.
Brand name:YA-MAN TOKYO JAPAN
Product name:Medi Lift PLUS Moisture Serum set
RRP:JPY 37,180(inc. tax, domestic recommended retail price in Japan)
SKU:EPM-18BB-2
Outer size:Silicone mask:approx. W615×H170 (mm) Controller:approx. W90×H55×D20(mm)
Weight:approx. 176g(controllers + silicone mask)
Accessories:Medi Lift Moisture Serum, Silicone mask, USB charging cable, AC adapter, User's Manual (with a warranty certificate)
Charging time:approx. 2 hours
Serum weight:50g
"Medi Lift PLUS Moisture Serum set" product page:
https://www.ya-man.com/en/products/medi-lift-plus.php
*1 Refers to a treatment which physically lifts and cares skin by wearing the beauty device
*2 In a comparison with Medi Lift (EP-14BB)
*3 Operating time
*4 Transmitting electrical stimulation to muscles and moving them
*5 Age appropriate care 
*6 Feeling with EMS waveform